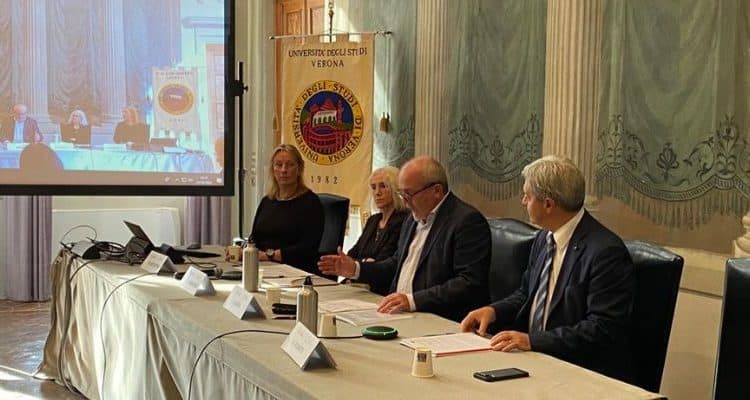 Ricercatrice ucraina al Centro Studi Interculturali di UniVerona
Dall'Ucraina a Verona. Marja Nesterova, docente della National Pedagogical Dragomanov University di Kiev, oggi è ospite al Centro Studi Interculturali dell'Università di Verona per un anno per proseguire il suo lavoro scientifico e didattico interrotto a causa della guerra.
Il suo arrivo si è potuto concretizzare grazie al bando Ukranian Academics and Researchers at the University of Verona, Uare@Univr. Il progetto mira a sostenere l'attività di ricerca e accademica di studiose e studiosi provenienti dall'Ucraina, in regime di protezione temporanea.
Al magazine di ateneo, la professoressa Nesterova ha dichiarato: "Mi piace molto questo Paese, accogliente e bello come la mia terra natia. Così ho iniziato a cercare offerte in altri atenei e ho individuato l'Università di Verona, con le attività del Centro di Studi Interculturali diretto dal professor Agostino Portera, che si focalizza su ricerche scientifiche di grande interesse per me".
"Ho capito subito che questo era il mio sogno, per la piena corrispondenza con i miei interessi scientifici: questo è stato il fattore decisivo per partecipare al programma Uare@Univr di ateneo e avere l'opportunità di essere ospitata. Fortunatamente Portera ha supportato la mia aspirazione e per questo gli sono molto grata", aggiunge poi la professoressa Nesterova.